Information Transforming Soft Matter Research Unit
Principal Investigator
PI Name
Daigo&nbspMiyajima
Degree
Ph.D.
Title
Unit Leader
Brief Resume


| | |
| --- | --- |
| 2013 | Ph. D., University of Tokyo |
| 2013 | Postdoctoral Researcher, RIKEN Center for Emergent Matter Scienc |
| 2014 | Special Postdoctoral Researcher, RIKEN Center for Emergent Matter Science |
| 2017 | Senior Research Scientist, RIKEN Center for Emergent Matter Science |
| 2018 | Unit Leader, Information Transforming Soft Matter Research Unit, Cross-Divisional Materials Research Program, RIKEN Center for Emergent Matter Science (-present) |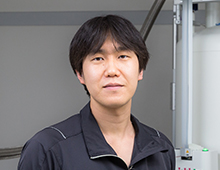 Outline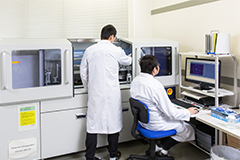 This unit challenges to develop novel organic materials based on basic concepts of synthetic organic and supramolecular chemistries. In particular, we are mainly trying to selectively synthesize kinetic products by controlling self-assemblies of molecules.
Research Fields
Chemistry, Materials Sciences
Keywords
Self-assembly
Molecular design
Two-dimensional materials
Polymer synthesis
Nanobiotechnology
Results
Actuator driven by fluctuations in environmental humidity
We have developed a film that curls up and straightens out autonomously when exposed to tiny, barely measurable changes in ambient humidity. When irradiated with ultraviolet light, which causes changes in the film's ability to absorb and desorb water, it can even "jump" into the air. In the same way that a mechanical watch takes advantage of the natural movements of the wrist to gain energy, this film takes tiny fluctuations in the ambient humidity and transforms them into mechanical energy. This type of device will be useful for creating a sustainable society.
Members
| | | | |
| --- | --- | --- | --- |
| Daigo&nbspMiyajima | Unit Leader | daigo.miyajima[at]riken.jp | |
| Dan&nbspHe | Postdoctoral Researcher | | |
| Kei&nbspYamaura | Visiting Scientist | | |

2-1 Hirosawa, Wako, Saitama 351-0198 Japan
TEL:+81-(0)48-462-1111
E-mail:
daigo.miyajima[at]riken.jp
Links