Semiconductor Science Research Support Team
Principal Investigator
PI Name
Fumihiro&nbspMatsukura
Degree
D.Sci.
Title
Team Leader
Brief Resume


| | |
| --- | --- |
| 1994 | Research Associate, RIEC, Tohoku University |
| 2006 | Associate Professor, RIEC, Tohoku University |
| 2012 | Professor, AIMR, Tohoku University |
| 2018 | Professor, CIES, Tohoku University |
| 2023 | Team Leader, Semiconductor Science Research Support Team, RIKEN Center for Emergent Matter Science (-present) |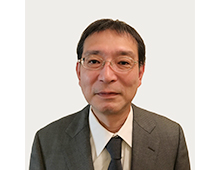 Outline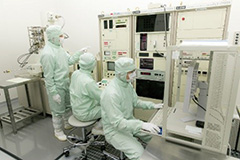 Our mission is to develop novel technologies with a wide range of applications in nanoscience and nanotechnology and to support the users in RIKEN for nanometer-scale fabrication and the characterization of specimens. We are responsible for the operation of the facilities including the clean room and the chemical rooms with suitable safety measures. The clean room is for the fabrication and characterization of nanometer-scale devices and the chemical rooms are for those of wet samples for chemistry and biology. In the clean room and the chemical rooms, more than 30 apparatus have been installed and are open to the users. We are also responsible for the education of the users.
Research Fields
Physics, Materials Science
Keywords
Nanometer-scale fabrication
Sample characterization
Education of users
Results
Supporting researchers for nanometer-scale fabrication
To build a sustainable society with environment-device, it is essential to realize energy- effective devices and faster information processes. To realize such devices, the researchers at the Center for Emergent Matter Science are enthusiastically pursuing to development of quantum devices, spin devices and quantum computers. In building such devices, highly sophisticated equipment and support for keeping the best condition of the equipment are required.
Our team is established to support the researcher's activity by providing skillful expertise. We are responsible for the operation of equipment like lithography systems including  electron beam lithography systems, maskless UV photolithography systems, deposition systems like evaporators and sputters, dry and wet etching systems and observation system as scanning electron microscopy and for keeping them in the best condition. We instruct users in the usage of equipment and provide technical information in fabrication. With our effort, the researchers are now able to fabricate and characterize various devices in the range of 10 nm – 10 µm tirelessly.
Members
| | | | |
| --- | --- | --- | --- |
| Fumihiro&nbspMatsukura | Team Leader | fumihiro.matsukura[at]riken.jp | |
| Reiko&nbspNakatomi | Technical Staff I | | |
| Yoshio&nbspTaguchi | Technical Staff I | | |
| Hideaki&nbspOyama | Technical Staff I | | |

Nanoscience Joint Laboratory,
2-1 Hirosawa, Wako, Saitama 351-0198 Japan
E-mail:
fumihiro.matsukura
[at]riken.jp
Links